Americans are Americans, no matter what genre you put them in.
---
Aviary RSS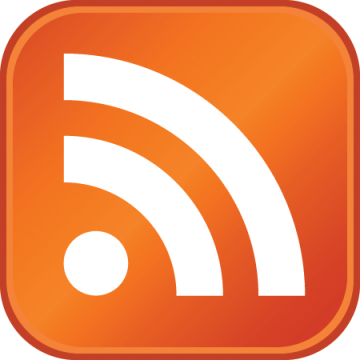 Feed Me!

---
---
Blogrolololol
Joboja
Dubs-ican
Other Wasted Efforts
Emo Snal
Cornered Pacman
Shadow Talker
What's Going On?
Hiccup in Paradise
Ramblings [MIA]

---
Archives
05/2003 - 06/2003 - 07/2003 - 08/2003 - 09/2003 - 10/2003 - 11/2003 - 12/2003 - 01/2004 - 02/2004 - 03/2004 - 04/2004 - 05/2004 - 06/2004 - 07/2004 - 08/2004 - 09/2004 - 10/2004 - 11/2004 - 12/2004 - 03/2005 - 04/2005 - 05/2005 - 06/2005 - 07/2005 - 08/2005 - 09/2005 - 10/2005 - 11/2005 - 12/2005 - 01/2006 - 02/2006 - 03/2006 - 04/2006 - 05/2006 - 06/2006 - 07/2006 - 08/2006 - 09/2006 - 10/2006 - 11/2006 - 12/2006 - 01/2007 - 02/2007 - 03/2007 - 04/2007 - 05/2007 - 06/2007 - 07/2007 - 08/2007 - 09/2007 - 10/2007 - 11/2007 - 12/2007 - 01/2008 - 02/2008 - 03/2008 - 04/2008 - 05/2008 - 06/2008 - 07/2008 - 08/2008 - 09/2008 - 10/2008 - 11/2008 - 12/2008 - 01/2009 - 02/2009 - 03/2009 - 04/2009 - 05/2009 - 06/2009 - 07/2009 - 08/2009 - 09/2009 - 10/2009 - 11/2009 - 12/2009 - 01/2010 - 02/2010 - 03/2010 - 04/2010 - 05/2010 - 06/2010 - 07/2010 - 08/2010 - 09/2010 - 10/2010 - 11/2010 - 12/2010 - 01/2011 - 05/2011 - 07/2011 - 09/2011 - 12/2011 - 11/2012 -
---
Spam isn't a vegetable.

---

Thursday, August 28, 2003
" Five score years ago, a great American, in whose symbolic shadow we stand signed the Emancipation Proclamation. This momentous decree came as a great beacon light of hope to millions of Negro slaves who had been seared in the flames of withering injustice. It came as a joyous daybreak to end the long night of captivity. But one hundred years later, we must face the tragic fact that the Negro is still not free.

One hundred years later, the life of the Negro is still sadly crippled by the manacles of segregation and the chains of discrimination. One hundred years later, the Negro lives on a lonely island of poverty in the midst of a vast ocean of material prosperity. One hundred years later, the Negro is still languishing in the corners of American society and finds himself an exile in his own land.

So we have come here today to dramatize an appalling condition. In a sense we have come to our nation's capital to cash a check. When the architects of our republic wrote the magnificent words of the Constitution and the Declaration of Independence, they were signing a promissory note to which every American was to fall heir.

This note was a promise that all men would be guaranteed the inalienable rights of life, liberty, and the pursuit of happiness. It is obvious today that America has defaulted on this promissory note insofar as her citizens of color are concerned. Instead of honoring this sacred obligation, America has given the Negro people a bad check which has come back marked 'insufficient funds.' But we refuse to believe that the bank of justice is bankrupt. We refuse to believe that there are insufficient funds in the great vaults of opportunity of this nation.

So we have come to cash this check -- a check that will give us upon demand the riches of freedom and the security of justice. We have also come to this hallowed spot to remind America of the fierce urgency of now. This is no time to engage in the luxury of cooling off or to take the tranquilizing drug of gradualism. Now is the time to rise from the dark and desolate valley of segregation to the sunlit path of racial justice. Now is the time to open the doors of opportunity to all of God's children. Now is the time to lift our nation from the quicksands of racial injustice to the solid rock of brotherhood.

It would be fatal for the nation to overlook the urgency of the moment and to underestimate the determination of the Negro. This sweltering summer of the Negro's legitimate discontent will not pass until there is an invigorating autumn of freedom and equality. Nineteen sixty-three is not an end, but a beginning. Those who hope that the Negro needed to blow off steam and will now be content will have a rude awakening if the nation returns to business as usual. There will be neither rest nor tranquility in America until the Negro is granted his citizenship rights.

The whirlwinds of revolt will continue to shake the foundations of our nation until the bright day of justice emerges. But there is something that I must say to my people who stand on the warm threshold which leads into the palace of justice. In the process of gaining our rightful place we must not be guilty of wrongful deeds. Let us not seek to satisfy our thirst for freedom by drinking from the cup of bitterness and hatred.

We must forever conduct our struggle on the high plane of dignity and discipline. we must not allow our creative protest to degenerate into physical violence. Again and again we must rise to the majestic heights of meeting physical force with soul force.

The marvelous new militancy which has engulfed the Negro community must not lead us to distrust of all white people, for many of our white brothers, as evidenced by their presence here today, have come to realize that their destiny is tied up with our destiny and their freedom is inextricably bound to our freedom.

We cannot walk alone. And as we walk, we must make the pledge that we shall march ahead. We cannot turn back. There are those who are asking the devotees of civil rights, 'When will you be satisfied?' we can never be satisfied as long as our bodies, heavy with the fatigue of travel, cannot gain lodging in the motels of the highways and the hotels of the cities. We cannot be satisfied as long as the Negro's basic mobility is from a smaller ghetto to a larger one. We can never be satisfied as long as a Negro in Mississippi cannot vote and a Negro in New York believes he has nothing for which to vote. No, no, we are not satisfied, and we will not be satisfied until justice rolls down like waters and righteousness like a mighty stream.

I am not unmindful that some of you have come here out of great trials and tribulations. Some of you have come fresh from narrow cells. Some of you have come from areas where your quest for freedom left you battered by the storms of persecution and staggered by the winds of police brutality. You have been the veterans of creative suffering. Continue to work with the faith that unearned suffering is redemptive.

Go back to Mississippi, go back to Alabama, go back to Georgia, go back to Louisiana, go back to the slums and ghettos of our northern cities, knowing that somehow this situation can and will be changed. Let us not wallow in the valley of despair. I say to you today, my friends, that in spite of the difficulties and frustrations of the moment, I still have a dream. It is a dream deeply rooted in the American dream.

I have a dream that one day this nation will rise up and live out the true meaning of its creed: "We hold these truths to be self-evident: that all men are created equal." I have a dream that one day on the red hills of Georgia the sons of former slaves and the sons of former slaveowners will be able to sit down together at a table of brotherhood. I have a dream that one day even the state of Mississippi, a desert state, sweltering with the heat of injustice and oppression, will be transformed into an oasis of freedom and justice. I have a dream that my four children will one day live in a nation where they will not be judged by the color of their skin but by the content of their character. I have a dream today.

I have a dream that one day the state of Alabama, whose governor's lips are presently dripping with the words of interposition and nullification, will be transformed into a situation where little black boys and black girls will be able to join hands with little white boys and white girls and walk together as sisters and brothers. I have a dream today. I have a dream that one day every valley shall be exalted, every hill and mountain shall be made low, the rough places will be made plain, and the crooked places will be made straight, and the glory of the Lord shall be revealed, and all flesh shall see it together. This is our hope. This is the faith with which I return to the South. With this faith we will be able to hew out of the mountain of despair a stone of hope. With this faith we will be able to transform the jangling discords of our nation into a beautiful symphony of brotherhood. With this faith we will be able to work together, to pray together, to struggle together, to go to jail together, to stand up for freedom together, knowing that we will be free one day.

This will be the day when all of God's children will be able to sing with a new meaning, 'My country, 'tis of thee, sweet land of liberty, of thee I sing. Land where my fathers died, land of the pilgrim's pride, from every mountainside, let freedom ring.' And if America is to be a great nation, this must become true. So let freedom ring from the prodigious hilltops of New Hampshire. Let freedom ring from the mighty mountains of New York. Let freedom ring from the heightening Alleghenies of Pennsylvania! Let freedom ring from the snowcapped Rockies of Colorado! Let freedom ring from the curvaceous peaks of California! But not only that; let freedom ring from Stone Mountain of Georgia! Let freedom ring from Lookout Mountain of Tennessee! Let freedom ring from every hill and every molehill of Mississippi. From every mountainside, let freedom ring.

When we let freedom ring, when we let it ring from every village and every hamlet, from every state and every city, we will be able to speed up that day when all of God's children, black men and white men, Jews and Gentiles, Protestants and Catholics, will be able to join hands and sing in the words of the old Negro spiritual, 'Free at last! free at last! thank God Almighty, we are free at last!' "

Dr. Martin Luther King, Jr.
Aug. 28, 1963

Let that sit in your mind for a while.

Wednesday, August 27, 2003
School's back in session, so maybe we should check out the fashions for this school year. This one was sent to me by experts in the industry.
I've seen enough of that.
With school back in session, there's a huge spike in the economy as every single thing that otherwise would never be bought is hoarded. Sales on school supplies go up, and prices hit us poor folk like a hammer! What is to be done about price gauging on school supplies?
Who's out there to fight Big School Supplies (the unholy alliance of BIC, Penmate, Texas Instruments, Elmer's, and Wite-Out)? There's the government, which is laughable. They couldn't tell a monopoly from documentation of a purchase of plutonium in Africa. There's everyone else... which is never something to rely on. What if those other people have diseases, or are traitors, or are different from you?! Then where will you be?
No! There's only the Skool Suplys Lobbyists! Only their work in Congress has kept all those pen and paper prices low (and, consequently, gas prices up)! Give support to those brave men and women fighting to keep you from paying an extra nickel on that ream of paper!
-Paid for by the Skool Suplys Lobbyists ("There is nothing we like better than the sweet smell of cheap school paste.")
Sunday, August 24, 2003
The Summer of Love and Peace and Stepping on the US Constitution is over. Time to continue the drudgery of yelling at the Palestinian Authority and Israeli Security Forces to STOP FUCKING SHOOTING EACH OTHER while we, as Americans, are trying to SHOOT EVERYONE ELSE... I feel better now.
So, now to decide on the Aviary's MOVIE OF THE SUMMER! In contention, there were movies like Finding Nemo, Seabiscuit, Terminator 3, Matrix Reloaded, and, of course, Gigli. After the past year, I feel that we needed a bit of heartwarming humor, but also some good action. Let's see how this all turns out:
Welcome, fans, to the Battle Royale of the SUMMER BLOCKBUSTERS! The battle has begun with Neo, Zion's Messiah and Symbolism embodied, taking an early lead by pummeling all those unknowns out there. But wait! There's a tiny clownfish, flopping up into the ring! It's Nemo, or one of those damn fish from that one movie! It's beating the crap out of Neo! They seem to know Neo's weakness is his vulnerable toes! Neo seems to be K.O.ed! It's seems all over already!
But wait! Now there's a man... no, a MACHINE shooting the fish! Looks like someone'll be eating those endangered tropical fish for dinner tonight, with a hint of lemon squeezed on top of them! He has now gunned down several couples, probably from the innane romantic comedies this summer! The Terminator now seems to be shouting something! It sounds like, "I AM DE GUVURNATOR! FOUR YEARS FO' AH-NOLD!" He has just fired a rocket at Ben Affleck and Jennifer Lopez! They have now exploded in a cloud of red mist and gibs! The crowds going wild!
OOHHHHH! Someone seems to have grabbed Arnold by the ankles! It's Gary Coleman! Aided by several jockeys around his height, the former star of Different Strokes has put the Terminator in an ankle lock! The jockeys, including one Toby MacGuire, have taken center ring, as one rides their horse over Mr. Swartzenegger over and over! Seabiscuit has won!
I DO NOT BELIEVE IT! A sword is protruding out of Toby's chest! Now it's slicing through more jockeys! It's Captain Jack Sparrow, AKA Johnny Depp, of Pirates of the Caribbean! He has now killed all the jockeys, and slain Gary Coleman! He's now taking the center stage! And he threw his sword at Cyclops of the X-Men, killing the poor 180/20-sighted sap, to make it official! Captain Jack Sparrow is now winner of the Battle Royale and Governor of California!
So, I liked Pirates of the Caribbean the most. It had action with a ton of humor, plus it was a pirate movie that didn't suck. Johnny Depp and Gregory Rush were masterful. The movie had a great score by Hans Zimmer, and there were British Royal Marines and a ZOMBIE PIRATE MONKEY! Plus, there was Keira Knightly...
Ah well...
Sunday, August 17, 2003
Monday, August 11, 2003
The Geek Test
Try it, and answer truthfully. I did.
47.14004% - Super Geek
Sunday, August 10, 2003
I r teh back!

Haha! Seriously, I'm home from Kentucky, and I feel all closer to God and Jesus and the Pope and the Buddha and everything, but I'm ready to take a nap and go back to the nice, complacent (and agnostic) life of a parochial high school senior. Harlan is a happening place; it has one of each of the major restaurants, including a Hardee's. It also has approximately 3 gas stations per vehicle in the town. And there was about five dogs per vehicle.
Suffice to say, I loved it, and Kentucky people are damn more intelligent than we make them out to be. Boone, our carpenter, put everyone to shame with his l33t skills. He was a humble, loving man with only 25 different firearms! C'mon! The US Army has more than that! In all seriousness, the people down there deserve more respect.
I'm currently working on converting my travel journal to electronic form. I'll begin posting sections of it soon.
Friday, August 01, 2003
Being the sole Ignatian summer blogger (as far as I know) is a tough job. The world is hostile to us pasty-skinned non-jocks. We work hard, do good deeds, and come home to write about them. Many of us do not even have to come home since we're already there.
Eaglie's Farewell (for now):
Well, I'll be away for a week. I am going to help America's poor, tired, huddled masses yearning to breathe free, and wretched refuse of our teeming shore. I am going... to Harlan, Kentucky, the tailbone of the spine of the East Coast. It's Appalachia, baby! In reaction to the information regarding my trip, one person said, I quote, "Kentucky?!" Actually, several people said that. Actually, everyone said that, and always in a manner that would be insulting if I were from Kentucky (of course, I'm not). I will be in a great conservative stronghold, hopefully hiding my liberalism enough to not get tarred-and-feathered.
The ride down there will be fun. I get to go down there in a vehicle right behind an ordained Jesuit and a Texas Anglican ex-marine, a combination soon to be seen in the fall lineup on CBS. And the trip is eight hours, instead of a manageable 1/2 hour show! I'm also not supposed to fall asleep (I'm ducking out of the trip if they apply Chinese water torture to keep us from sleep). No technology allowed: I'm supposed to
talk
to people and watch the scenery. Thank God I'm amused by endless fields of wheat and grain. I'll even have time to brush up on some standup, though I can't make fun of hicks like normal. They'll be watching.
While in Harlan, I'm supposed to build houses. Or well, I suppose the contractors and construction workers will build the houses. We get to stand around, get dehydrated and sunburnt, and get to try to put in insulation with the 3 contruction workers laughing at our attempts to cope with the asbestos. By the way, the weather report for Harlan is actually one of the most boring in the world. It's hot, sunny, not a cloud in the sky, and no one really gives a damn anymore. Once in a while, the heat may subside for a tornado.
I get two-three minute showers down there, and probably I won't be able to use even that everyday. There's a water shortage down there, so there'll be an ungodly smell emanating from the bunks by the end of the week. I also have to learn to cook down there. Best I can do right now is Kraft E-Z-Mac. I pray to God they have Kraft E-Z-Mac down there.
So, this will be goodbye for now. I hope to be back in a week. I am required to keep a journal, and so I will be keeping one throughout the trip (maybe I'll put a few entries on the Aviary). It should be the most interesting lump of tree flesh I'll be bringing back. I'm also required to pray and worship God on this trip. Though, by the end of it, you may find me worshipping a working showerhead.
Labels: Longer Stuff