Americans are Americans, no matter what genre you put them in.
---
Aviary RSS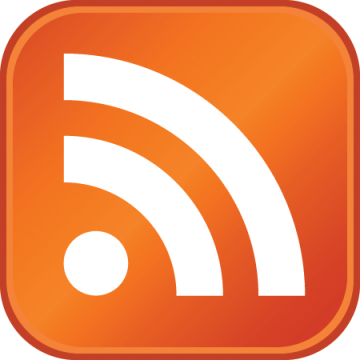 Feed Me!

---
---
Blogrolololol
Joboja
Dubs-ican
Other Wasted Efforts
Emo Snal
Cornered Pacman
Shadow Talker
What's Going On?
Hiccup in Paradise
Ramblings [MIA]

---
Archives
05/2003 - 06/2003 - 07/2003 - 08/2003 - 09/2003 - 10/2003 - 11/2003 - 12/2003 - 01/2004 - 02/2004 - 03/2004 - 04/2004 - 05/2004 - 06/2004 - 07/2004 - 08/2004 - 09/2004 - 10/2004 - 11/2004 - 12/2004 - 03/2005 - 04/2005 - 05/2005 - 06/2005 - 07/2005 - 08/2005 - 09/2005 - 10/2005 - 11/2005 - 12/2005 - 01/2006 - 02/2006 - 03/2006 - 04/2006 - 05/2006 - 06/2006 - 07/2006 - 08/2006 - 09/2006 - 10/2006 - 11/2006 - 12/2006 - 01/2007 - 02/2007 - 03/2007 - 04/2007 - 05/2007 - 06/2007 - 07/2007 - 08/2007 - 09/2007 - 10/2007 - 11/2007 - 12/2007 - 01/2008 - 02/2008 - 03/2008 - 04/2008 - 05/2008 - 06/2008 - 07/2008 - 08/2008 - 09/2008 - 10/2008 - 11/2008 - 12/2008 - 01/2009 - 02/2009 - 03/2009 - 04/2009 - 05/2009 - 06/2009 - 07/2009 - 08/2009 - 09/2009 - 10/2009 - 11/2009 - 12/2009 - 01/2010 - 02/2010 - 03/2010 - 04/2010 - 05/2010 - 06/2010 - 07/2010 - 08/2010 - 09/2010 - 10/2010 - 11/2010 - 12/2010 - 01/2011 - 05/2011 - 07/2011 - 09/2011 - 12/2011 - 11/2012 -
---
Spam isn't a vegetable.

---

Sunday, September 28, 2003
Sometimes, there's a reason to dream. Sometimes, there's no reason to wake up. This is not one of those times.
GO CUBS
Labels: Sports
Friday, September 26, 2003
Keep watching the Democratic debates and hope we get a leader. Or maybe, let's all vote Socialist...

Anyone But Bush '04!
Sunday, September 21, 2003
From the Corvallis Gazette-Times:
"Piratical holiday sails Seven Seas
By THERESA HOGUE
Gazette-Times reporter
Arrr! Matey, what's this Talk Like a Pirate Day?
Get out your eye patch. Pirates are hip again.
Sure, Johnny Depp's suave, sexy cutlass waving in this summer's "Pirates of the Caribbean" has a little something to do with it, but the re-emergence of pirates in popular culture can also be traced back to a couple of local men who knew in their hearts that pirates were worth reviving.
It started out as an in-joke between two friends, Mark Summers and John Baur of Albany, who move in local theatrical circles and enjoy the occasional bout of pirate talking. Their first moment of inspiration came when, during a racquetball game, their grunts of pain became distinctly piratical.
This struck a chord in the two friends. What, they asked themselves, if they could convince the nation, or indeed the world, to spend one day a year talking like pirates? It would be a miracle indeed.
Baur, former features editor at the Gazette-Times, and now a science writer at Oregon State University, knew firsthand the power of the press, and in a flash of inspiration, he contacted nationally syndicated humor writer and spreader of whimsy Dave Barry about his idea for "Talk Like a Pirate Day."
A sensible man, Barry embraced the idea and ran with it, presumably with a cutlass in the other hand. He wrote about Baur and Summers' idea in his column, and the world press picked up on it.
Today is the second annual official international Talk Like a Pirate Day, and in the year that has passed since the first celebration, the holiday has really sailed the Seven Seas. A quick search of Google's news site Thursday brought up papers across the world covering Talk Like a Pirate Day, from Melbourne, Australia, to South Africa; USA Today to the Houston Chronicle.
"We started doing interviews today at 4:30 a.m.," said Baur, who had just woken up from a well-deserved nap Thursday afternoon. "We're going to do over 60 interviews, counting the ones we do tomorrow."
Even seafood chain Long John Silver's is picking up on the holiday by offering free pirate hats and food discounts today in celebration of the momentous occasion.
Albany eatery Redbeard's is holding its own Talk Like a Pirate Day events, including costumed staff and pirate specials. For more information, call 924-0520.
Since the introduction of Talk Like a Pirate Day, Baur and Summers have been interviewed by everyone from CNN to radio stations in New Zealand. They soon discovered that interviewers almost always ask the same set of questions, which has made getting through the interviews a lot easier.
"We've got our patter down," he said. "When the phone rings, it's showtime."
They've also already written three humor books based on their adventures, and are in search of a publisher. When one of Baur's publishing contacts informed him that a big publishing house editor was going to be touring in New Zealand, Baur took advantage of the inside information, and sent out a personal message to her during his New Zealand radio interview. He also encouraged all New Zealanders to talk like pirates every time they met an American tourist, on the off chance that they'd run into her.
The men promised to dedicate their first published book to the entire country of New Zealand if the tactic works.
Dave Barry, who continues to champion the cause, lists frequent reminders on his Web site about the event, warning fans Thursday that he was focusing all his attention on Talk Like a Pirate Day.
On Nickelodeon tonight, U-Pick Live is dedicating their show to Talk Like a Pirate Day, and will air pirate-themed episodes of SpongeBob SquarePants and other cartoons.
On the official Talk Like a Pirate Web site, www.talklikeapirate.com, you can visit the illustrious history of the holiday, play pirate games, visit pirate links, and even order piratical merchandise, such as the official Talk Like a Pirate Day thong, and the Arrr! baseball cap. You can even "Ask Cap'n Slappy" for pirate-themed advice.
After Dave Barry listed the Web site address in his column, the site received 4 million hits.
"It lit up like a Christmas tree," Baur said.
Baur also said that after the last scheduled interview today, he and Summers will head to several local pubs and pool halls to douse themselves in ale.
"I expect to be under the table by 11, 11:30," Baur said with confidence.
Blackbeard would be proud."
Need I say
Saturday, September 20, 2003
Honest Abe
Send this genius money.
Thursday, September 18, 2003
Honestly, I'm tired of depressing posts. So, let's scoot some down while I think of something fun to do!
Eaglie's Mailbox (comes by passenger pigeon, which is then promptly eaten by the entire family of eagles):
Subj: Greetings from Gettysburg!
Date: 9/11/03 11:36:48 AM Central Daylight Time
From: admiss@gettysburg.edu (Gettysburg Admissions)

Dear [Eaglie],

Greetings from Gettysburg College! We hope you have had a great start to your senior year. As your college search progresses, we'd like to invite you to learn more about some of the things that make Gettysburg a nationally recognized college of the liberal arts and sciences. Gettysburg's academic offerings include 36 majors, as well as strong pre-law and pre-medical preparation, minors, and tremendous opportunities for study abroad. Gettysburg students are renowned for not only their academic pursuits, but for their commitment to "learning by getting involved" in the more than 100 student clubs and organizations on campus.

Gettysburg students live and learn on an exceptionally beautiful campus, located in the heart of a famous town that is easily accessible from Baltimore, MD, Washington DC, and Harrisburg, PA.

If you'd like to know more, please visit our website at www.gettysburg.edu and click on the Prospective Students link or call the Admissions Office directly at (800) 431-0803. We'd be happy to mail you a viewbook that showcases the experiences of over a dozen current Gettysburg students. We look forward to hearing from you!

Sincerely,
Gail Sweezey
Director of Admissions
Wait, you expect me to go to school on a battlefield? Complete with restless spirits and unused explosives? I do
not
want to be in a haunted dorm.
Subj: Fwd: I want this back. you'll see why.
Date: 9/17/03 11:09:07 AM Central Daylight Time
From: --

Take Hold of Every Moment

A friend of mine opened his wife's underwear drawer and picked up a silk
paper wrapped package:

"This, - he said - isn't any ordinary package." He unwrapped the box and stared at both the silk paper and the box.

"She got this the first time we went to New York, 8 or 9 years ago. She has
never put it on. Was saving it for a special occasion.
Well, I guess this is it. He got near the bed and placed the gift box next
to the other clothings he was taking to the funeral house, his wife had just
died. He turned to me and said:

"Never save something for a special occasion. Every day in your life is a
special occasion".

I still think those words changed my life. Now I read more and clean less. I sit on the porch without worrying about anything. I spend more time with my family, and less at work. I understood that life should be a source of experience to be lived up to,
not survived through. I no longer keep anything. I use crystal glasses every
day. I'll wear new clothes to go to the supermarket, if i feel like it.

I don't save my special perfume for special occasions, I use it whenever I
want to. The words "Someday..." and "One Day....." are fading away from my
dictionary. If it's worth seeing, listening or doing, I want to see, listen
or do it now. I don't know what my friend's wife would have done if she knew
she wouldn't be there the next morning, this nobody can tell. I think she
might have called her relatives and closest friends.
She might call old friends to make peace over past quarrels. I'd like to
think she would go out for Chinese, her favorite food. It's these small
things that I would regret not doing, if I knew my time had come.

I would regret it, because I would no longer see the friends I would meet,
letters... letters that i wanted to write "one of these days."

I would regret and feel sad, because I didn't say to my brothers and sons,
not times enough at least, how much I love them.

Now, I try not to delay, postpone or keep anything that could bring laughter
and joy into our lives. And, on each morning, I say to myself that this could be a special day. Each day, each hour, each minute, is special.

If you got this, it's because someone cares for you and because, probably,
there's someone you care about.

If you're too busy to send this out to other people and you say to yourself
that you will send it "One of these days", remember that "One day" is far
away... or might never come...

This TANTRA came from India. No matter if you're superstitious or not, spend
some time reading it.

It holds useful messages for the soul.

Don't keep this message.

This Tantra must leave your hands within 96 hours.

Send copies and watch what goes on in the next four days.

You'll have a pleasent surprise.

This is true, even if you're not superstitious.

Now, here's the fun of it:

Send this message to at least 5 people and you're life improves.

0-4 people: your life improves slightly.
5-9 people: your life imnproves according to your expectations!
9-14 people: you'll have at least 5 surprises in the next 3 weeks.
15 or more people: your life improves drastically and your dreams start to
take shape.
Do you think that if I send it out on the web, I'll get more luck?
Labels: Email
Sunday, September 07, 2003
The most beleaguered class of St. Ignatius. It's our claim to fame. In a few short years at St. Ignatius, I've seen almost as much death and tragedy as I've seen in my lifetime. Evan Clark, our classmate for one year, was killed over the summer after freshman year while mountain-climbing. I remember going to the "Do-It-Yourself" booksale and seeing the notice about that taped to each of the tables. Then, Ian Thorton, not in our class, but in our year-afters (class of '05), died in our school hallway. I saw him collapse. Only days after that was September 11th, 2001. Last year, Michael Monahan, our classmate for three years, died extremely suddenly and without warning. Now, our friend and classmate, Beth Buttita, has fallen to the illness she fought throughout her time at Ignatius.
Beth faced more trials than I can ever dream of. She did them with a smile, too. A wonderful, sweet, unforgettable smile. I've only known her from a service trip, though. Many others were closer, whether they were friends with her, in classes with her, or had crushes on her. She certainly was cute.
On the road to Kentucky, I did not know what her name was. I did not know her at all. Maybe I'd seen her once or twice, back when she had long hair. Curious, I listened in to a conversation between her, Fr. Ross, Mr. Lord, and other students. Throughout the conversation, I found out her name, and a whole lot more.
I found out all about the surgery and medication and treatment and also about all the pain and work she had to go through. I was floored. She was going on a service trip?!?! I'd be at home, with my ass in bed and a bowl of chicken soup somewhere within arm's length. Not preparing to face the wild and feral insects of Appalachia.
During the trip , she was funny, energetic, and sweet, to use just a few of the major ways to describe Beth. She joked, she prodded, and she played our silly little games we made up to stay occupied (namely, the "Name Game" or "Bowl"). She and I battled for the sink every night to brush teeth and whatnot. Of course, I
let
her win.
Dogs took to her sweet side as well. Usually, she was out by the van, helping the more grounded workers. There were several dogs on the site, though, and there was one very timid one. It was a white dog, and to pet it was a gift. Everyone struggled to touch the dog, and usually it ran in the opposite direction. The white dog came up to Beth by itself, though, and let her scratch behind his ears for minutes on end (a truly impossible feat for the rest of us). Then, there was Skip. The little Jack Russell slept in Beth's bed without so much as asking whether he could. So, the pup stayed overnight in our bunkroom several times (with Beth mostly, also Pat, though Pat had to
make
Skip stay with him).
Beth tried to help as much as she could on the worksite. I remember seeing Boone (our carpenter) giving her and a few of the other girls hammering lessons. I also particularly remember when I was working as "roof bitch" (the technical term, as coined by Chaz, for the person whose job is to get everything for the roofers), I had some trouble wielding the very large plywood boards the roofers needed. Beth tried all she could to help me. She and Ariane worked with me to hand the boards up to the roofers, and now, there's a roof on that house.
On our way home,
Iggy on Tour
stopped at Cracker Barrel, under the direction of Charlie. We stayed and ate and talked. I then asked the table I was sitting at (Pat, Charlie, Wyatt, and Beth), "Would you think I was really nerdy if I told you I was going to a comic book convention tomorrow?" Everyone said no. Beth actually said, "No! Comic books conventions are awesome!" She was sincere, as was everyone, it seems. I cannot tell you how awesome of a person can say that.
I came back to school, hoping to see all my buddies from the trip. I especially was hoping to see how Beth was doing (she hadn't been all that well on the trip). Last week Thursday (Aug. 28, 2003), I found out Beth was dying. I wrote a message to her on a copy of my travel journal and had it sent (along with several other notes from Harlan alums and Ignatians) to Beth. We waited.
Wednesday morning, I heard the intercom click, as it always seems to when tragedy strikes. The second it clicked, I knew. I never got the chance to see Beth after Harlan and talk to her in the halls of Ignatius. I never got to share photos or stories. I don't ever get to graduate with her. To Beth's friends and her family, Mr. and Mrs. Buttita, and Sara, I will never feel quite the loss you felt. But you're not alone in missing her. To Beth, and to all our classmates who have died, we miss you, and you are in our thoughts and prayers.
Labels: Longer Stuff
Monday, September 01, 2003
From ignatius.org:

Today's Events
LABOR DAY -- NO CLASSES


I'll say this once, and once only: God bless America!

By the way, if you want a copy of A Travel Journal: Iggy on Tour: Harlan Edition: Revised/Corrected (the most politically-correct title we could come up with), email me. I may send you a copy!